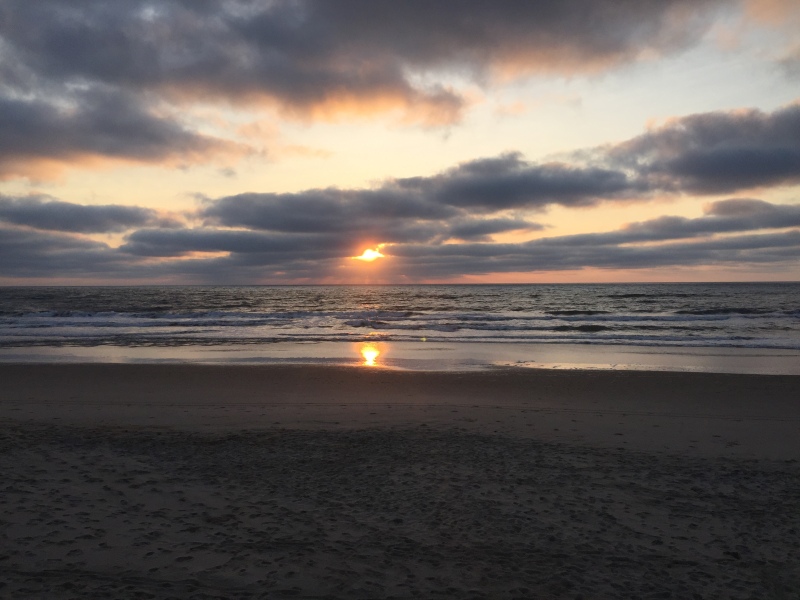 Summer. Yoga. Friends. OBX. Dreamy right? Oh, but it was much more than that.

This was the maiden voyage into deepening our yoga practice, not just on the mat but traveling further within ourselves to summon our true way of being and be willing to rock it.

These can be rough, intense yet exciting waters. We sailed through daily early morning Mysore (as in crack o' dawn early), group lecture and discussion, midday break (yay beach!), posture breakdown, our signature MO+RE (mobility+recovery), bridge the gap techniques, aaaaand homework assignments (some were spontaneously assigned by me...boo!).






In a cozy beach house with 8 peeps who've never lived together, it could've turned ugly, hostile and downright icky. But, that wasn't the case. We all worked together as a group and supported one another in our own ways. There was the cheerer of the underdog, the mother hen, the even keel, the free spirited, the studious, the adventurous, the tongue and cheek tour guide, and the anatomy buff. This is not to be putting labels on anyone but rather to recognize perhaps a spiritual signature.

A blend of unique yet equally beautiful individuals who shared a piece of their heart and soul at this immersion. There were various challenges but hopefully just as rewarding for everyone who participated. We learned a thing or two about our physical practice. More importantly, we had a window of opportunity to face ourselves and simply observe.






So, while we did enjoy some sweet beach time, a sprinkle of R&R, and scrumptious acai bowls, it was work...hard work. I'm eternally grateful to everyone who shared their time and energy at this 50 hour immersion. I appreciate all your feedback and look forward to guiding you all on the next tour.